SCOUTS CLIMBING SNOWDON FOR SYRIA!
On Sunday 10th August 2014, a group of selected 10 anxious, yet intrepid members of 7th Goodmayes Cubs, Scouts and Explorers, as well as 5 adult supervisors, congregated at 4:30am, at our designated meeting point in the chilly morning air. Each of these individuals had decided to take on the challenge of climbing Mount Snowdon, the tallest mountain in Wales, in order to raise money for charity. Our ambition was to raise £1000.
As our journey began, the mood in the minivan was one of anticipation and excitement. The five hour journey seemed to fly by, animated by the energized and motivated people determined to climb the mountain, however some were nervous. One of the scouts said, "When I heard the news that I would be climbing Mount Snowdon, I was initially nervous. I wasn't ready to climb a mountain for the first time!"
As soon as we reached Snowdonia, people were taking out their cameras to take photographs of the beautiful landscape laid out before them, the rolling hills and mountains capturing everyone's undivided attention. When we reached our destination, everyone jumped out and geared up, swapping trainers for climbing boots and getting rid of unnecessary weight in their rucksacks. At approximately 11am our arduous 3,198 ft climb began.
At first, many were thinking the same thing as they took on a casual stroll along the tarmac pathway; "THIS IS SO EASY". However, slowly but surely, this feeling wore away for most as we climbed further and higher towards the peak. Legs started to ache, people began to tire, wondering if they would ever make it to the summit, with the gap between the first and last person ever increasing. Many believed it to be a challenging climb, but the group had great spirit all the way to the top and back. One of our Scout Leaders said, "The climb was harder than I thought. My legs started feeling tired half way up, but with the high team spirit, enthusiasm and encouragement of the other members to reach the top I was spurred on." The 9 mile trek took approximately 7 hours to complete, including the many rest and drink breaks we took along the way. Many of the younger children found it rather challenging indeed. A Cub said, "Climbing the mountain was much harder than I thought. It was freezing at the top and my legs were so painful. Surprisingly the pain was even worse two days later!"
Our initial aim was to raise £1000 in sponsorships, but as it turned out, this goal was entirely overshadowed by the astonishing £3923 actually raised.
One of the parent helpers said, "The best part was being with such an inspiring and motivated group of people, especially our scouts who all did so well and who should be so proud of themselves. Ben Nevis next year I hope!"
In preparation…..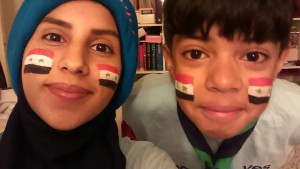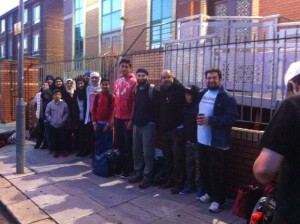 After the Trek…..