7G CELEBRATES 17 CHIEF SCOUT AWARDS!
Congratulations to our Scouts who attended a presentation ceremony at Gilwell Park HQ to receive their well deserved Chief Scout Awards yesterday.
3 Beavers achieved their Chief Scout Bronze Award for completing 6 Challenges over 2 years – Abdurrahman Sattar, Zakariyah Chowdhury and Summayah Zaheer. 7 Cubs were awarded their Chief Scout Silver Award – including, Hamza Ismail, Yusuf Karim, Zaynah Zaheer, Safiyah Hussain, Maryam Ali and Hafsah Sattar.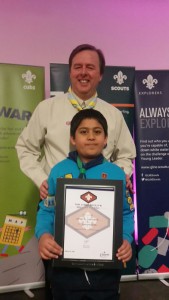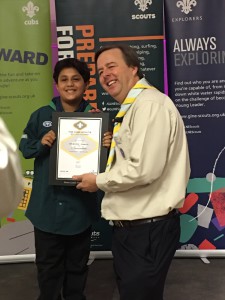 7 Girl Scouts also achieved their Chief Scout Gold Award after completing a difficult set of 8 Challenges.
Well done to Emaan Hussain, Sara Jugon, Ayesha Karim, Sana Ali, Zainab Ahmed, Aaliyah Tucker and Aisha Mirza.